A pain management doctor or specialist evaluates, examines, and treats different types of pain. A pain management doctor treats sudden and long-lasting pain. Sudden pain includes headache, while chronic pain, such as lower back pain, falls under long-lasting pain. Pain management doctors can relieve different types of pain conditions, allowing patients to go home the same day. Pain management doctors understand the mechanisms behind different types of pain. They suggest medications, plan therapies, and perform surgeries to treat painful conditions.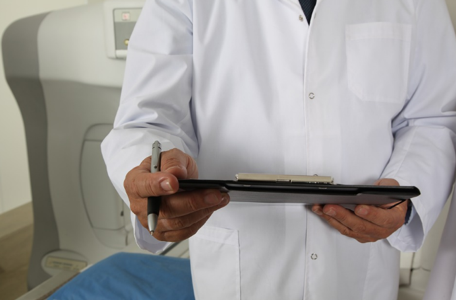 (Source)
Different Types of Pain Management Treatment
Pain management specialists help patients with pain that falls under three major groups. When you develop tissue injury pain, such as in arthritis, you can visit a pain management doctor. They can also help you with conditions affecting the nervous system, as well as the pain related to these conditions, such as stroke. The third and last type of pain is associated with nerve and tissue injury, such as back pain.
1.     Disorders Related to Tissue Pain
Rheumatoid arthritis (arthritis related to autoimmune system in tiny joints such as wrists and fingers)
Osteoarthritis (arthritis related to wear and tear in the large joints such as hips and knees)
2.     Disorders Related to Nerve Pain
Multiple sclerosis
Stroke (post-stroke pain)
Neuropathy (nerve pain due to diabetes and HIV)
Spinal cord injury
3.     Mixed Pain Disorders
Back pain
Neck pain
Cancer
Education and Training of a Pain Management Doctor
Pain management doctors receive nine years of medical education and training. First, they gather basic knowledge from a medical school. Then, they gain four years of hands-on training in different fields such as anesthesiology, neurology, rehabilitation, and physical medicine. At last, they receive an additional one year of training that focuses on treating pain. Once they complete this one-year pain management course, they receive certification from the American Board of Pain Medicine.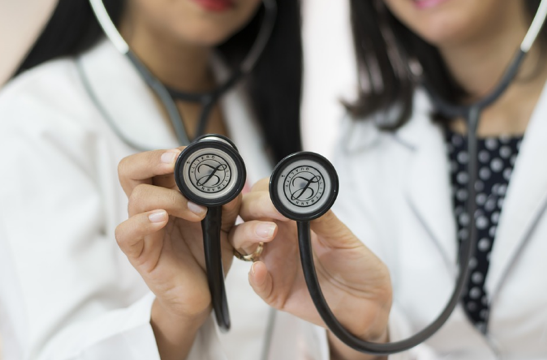 (Source)
A Diverse Treatment Approach
When a patient visits the general doctor for treatment, they start off with primary care. Patients receive pain medications and physical therapy, depending on the diagnosis. However, when a general doctor notices the complication of the pain, they recommend consulting with a pain management doctor. As pain management doctors have a higher degree in treating pain, they carefully examine the patient and suggest a suitable treatment plan.
Upon visit, the doctor prescribes medications such as muscle relaxants, anti-inflammatory medicine, and anti-depressants. Furthermore, they also inject a numbing solution in the affected area to reduce pain. These solutions include spinal injections or nerve blocks. The doctor may use Transcutaneous Electrical Nerve Stimulators or TENS to generate electric impulses on the nerves.
When the doctor doesn't notice any effective results from the first line of defense, they move to the second. In this group, the doctor will perform advanced procedures such as viscosupplementation or radiofrequency ablation. During RFA, the doctor introduces chemicals and heat agents to block the pain signals. This technique is effective in chronic conditions, such as arthritis of the spine. On the other hand, viscosupplementation is a lubricating fluid that the doctor injects into joints. If you experience any unusual pain in the body, you can consult with Dr. Matthew Grimm, one of the best pain management doctors in NYC.
The third line of treatment includes implants with a spinal cord stimulator or a pain pump. These treatments relieve different types of pain, such as spinal pain. When the cushion or cervical disk between your spinal bones degenerates, the doctor will implant a synthetic disc for flexibility and reducing pain.
Find a Qualified Pain Management Doctor
While searching for a pain management doctor, you need to ensure that the doctor has a board certificate in pain management. The board includes the American Board of Psychiatry and Neurology, American Boards of Physical Medicine and Rehabilitation, or the American Board of Anesthesiology. If your state doesn't require board certification, you need to check if the physician has appropriate training in the field of pain management. Also, ensure that they have published peer-reviewed research in the field. These factors can identify if a pain management doctor is reputable, qualified, and credible to treat conditions related to pain.
Pain Management Doctor: Conclusion
If you are looking for a pain management specialist in New York City, consult with Dr. Matthew Grimm. Dr. Grimm is highly trained in managing acute and chronic conditions.
Call for an appointment or consultation at 646-862-5555.