What qualities, education and experience makes a good pain doctor? You may experience pain in the body due to various reasons. It can be acute or chronic or a symptom of some underlying medical condition. No matter the reason, it can cause discomfort and may interfere with your daily life. Therefore, pain management doctors and specialists help treat problems such as sudden pain, pain-induced headaches, chronic pain, acute pain, lower back pain (a form of chronic pain), etc. They are knowledgeable and have experience in treating various pain symptoms and conditions. These symptoms often reveal an underlying medical condition that requires special care. Pain doctors offer plans that comprise medicine, surgical (injections), therapeutic, and other types of treatment.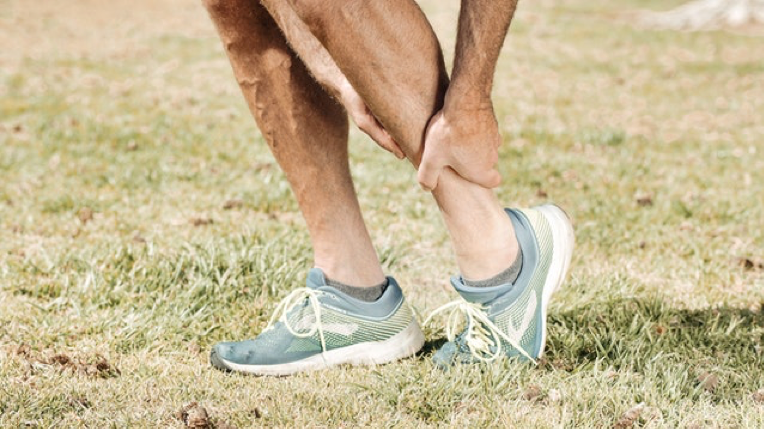 (Source)
What Kind of Pain Does a Pain Doctor Treat?
There are three distinct groups of pain that pain doctors specialize in. This means that finding the right pain doctor for any following pain conditions and disorders is important.
Nervous System Pain Disorders such as spinal cord injuries, neuropathy, stroke, multiple sclerosis
Tissue Injuries Pain Disorders such as rheumatoid arthritis, osteoarthritis, and more
Mixed Pain Disorders such as back pain, neck pain, cancer, and more
Skills and Qualities of a Good Pain Doctor
Since you can experience pain due to various conditions, disorders, and issues, it is imperative that you only get in touch with the right doctor to receive specialized care. We have outlined the main qualities to look for in a good pain doctor.
Empathic Approach and Interaction
Being efficient is not enough when it comes to a good pain doctor. They should be empathetic, which is essential to providing pain management and similar treatments. They should be friendly manner beside all the professional knowledge and etiquette. Patients prefer a physician who can empathize with their condition and have friendly behavior in consulting them. Experts believe that the empathic behavior of a pain doctor can help alleviate the symptoms much faster.
An empathic pain doctor must spend extra time with you to understand and address your concerns and understand you well. A good pain doctor will be willing to go the extra mile with you, show significant support, and require honest feedback so they can help you in the best possible way.
Communication Skills
Communication skills are the foundation of every other skill set. It is a good pain doctor's responsibility to listen to their patients with compassion and care. By listening to all the concerns of a patient, a good pain doctor offers individualized attention and care. Moreover, they inquire about your concerns, condition, and your thoughts to help you feel better than how you feel now. Maintaining eye contact, along with proper listening skills (not interrupting you), is extremely important.
Pain Management and Treatment Experience
Empathic behavior and listening skills will not help unless a pain doctor possesses relative experience in pain management and treatment. Most of the pain conditions are often in correlation which makes it difficult for an inexperienced pain doctor or a layman to detect. This makes it critical for a good pain doctor to identify the cause and develop the right treatment methods to help their patients. It is important that they have performed the same treatments and encountered the same pain problems before.
Urgent Availability and Response
A good pain doctor is readily available for their patients whenever they require. More importantly, you should never have to wait for a scheduled appointment when you are experiencing sudden symptoms and extreme discomfort without any noticeable cause. A good pain doctor can operate on an emergency basis rather than referring their patients to other doctors.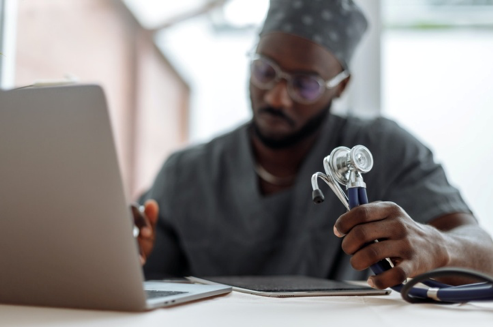 (Source)
Knowledge of the Latest Pain Management Treatments and Developments
Lastly, your pain doctor should have the right knowledge regarding the extensive range of pain conditions. Moreover, it is best if they stay updated on the modern and latest pain management and treatment options. The medical industry is advancing at a far higher pace than before.
Newer pain management breakthroughs are making their way into the operational and treatment field. To determine the best treatment plan for a patient, specific to their pain condition, a good pain doctor can use the latest research, treatment remedies, and guidance from multiple sources. Therefore, keeping in touch with the latest updates helps in devising the best treatment plans and using the latest resources to help patients.
What Makes a Good Pain Doctor? Conclusion
There is a broad range of pain types, conditions, disorders, and other issues that can arise due to a variety of reasons. At Spine New York City, Dr. Matthew Grimm helps his patients using a multi-disciplinary approach. He has years of experience in the pain management field and has been helping patients with multiple types of pain disorders and conditions.
If you are struggling with pain and similar problems, it is best to get in touch with the right physician. Therefore, you should contact Dr. Grimm to receive specialized care for all your acute or chronic pain conditions. He is a board-certified physician in Interventional Pain Management and Physical Medicine and Rehabilitation. Call us to book an appointment today. You can also visit our official website to learn more.
Matthew Grimm, M.D.
160 E 56th St
11th Floor
New York, NY 10022
https://spine-newyorkcity.com/
---
References:
https://www.healthgrades.com/right-care/chronic-pain/8-tips-for-choosing-a-pain-medicine-doctor
https://www.webmd.com/pain-management/pain-clinics-all-about
https://www.spineuniverse.com/treatments/pain-management/role-pain-management-specialist
https://www.spineuniverse.com/treatments/pain-management