The simple answer to the above raised question is: back pain in the sciatic nerve. However, this raises additional questions. How can you identify sciatica? How can sciatica be treated? And what can be done to relieve sciatic pain?
How can you Identify Sciatica?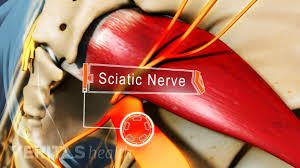 Thankfully, sciatica can be fairly easily self-diagnosed. Sciatica can be recognized by back pain along the sciatic nerve. The sciatic nerve runs along the lower end of the leg, from the hip down. Whenever pain is consistently experienced in the hip, buttocks, and posterior leg, sciatica is potential. The sensation is not necessarily strictly one of pain. It may also demonstrate numbness, tingling, or generalized weakness. However, not all pain in the lower back or upper leg is caused by the sciatic nerve. One tell tale signs of sciatic nerve pain is a radiating sensation that ranges from the upper leg to the foot. There are many reasons sciatica may develop, including overexertion, poor posture, or injury. Regardless of the cause of sciatica, many times it can be treated without the use of surgery. Typical treatments to relieve pain include gentle stretches, regular exercise, and proper ergonomic positioning when seated for an extended period of time. Any activity that puts excessive strain or pressure on the lower back or upper leg can see erratically cause sciatica. If you feel you have sciatica, talk to your doctor. They will be able to perform an examination that will provide a definite answer, as well as offering their expert opinion for treatment and prognosis.
How can Sciatica be Treated?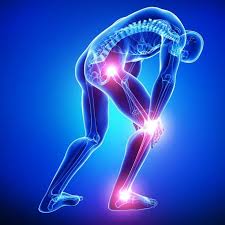 Sciatica can be treated in a number of ways. Common treatments for sciatica include stretching, exercise, and education on ergonomics and body mechanics to improve posture when sitting, standing, or lifting. Any activity that can put additional pressure on the sciatic nerve can theoretically cause sciatic pain. Therefore, it is essential to understand the benefit of early intervention. Additionally, treatment may include use of medications, procedures such as nerve root blocks or numbing of the sciatic nerve, or- in extreme cases- surgery. However, typically sciatic pain can be relieved without invasive means.
What can be Done to Relieve Sciatic Pain?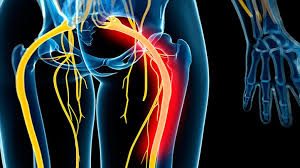 Once sciatic pain has been relieved, the primary stuff is maintaining pain relief. In instances where sciatic nerve pain was caused by injury, avoiding activities that can cause repeat injuries is essential. One common technique to avoid such injuries is the use of good ergonomic principles. For example, lifting with the legs as opposed to the back can decrease the risk of nerve impingement and sciatic pain. Alternatively, sciatica pain can come from something as simple as having a large wallet in one's back pocket. Once the pain has subsided, maintenance includes nothing but removing the wallet in question. Occasionally, pregnant women may experience sciatic pain. Obviously, eventually this will go away once the baby is born. However, good ergonomic principle should still be maintained during pregnancy to ensure comfort and limit pain.
Are you experiencing sciatic pain? Schedule an appointment with Dr. Grimm to discuss the cause and possible treatments today.