Chronic pain can be extremely difficult for anyone to deal with and fibromyalgia affects millions of people all across the country. While most people have heard of this condition before, few people actually know what it really is. Considering that 10 million people in the U.S. alone have this condition, it's important that you take the time to learn about it.
What Is Fibromyalgia?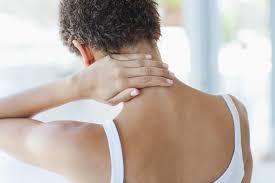 Fibromyalgia is a condition that causes chronic pain that is typically felt throughout the entire body. Those who have this condition can experience pain in one area and then another over time. The symptoms can increase and decrease in severity over a period of years. Approximately 2-4% of the entire U.S. population has been diagnosed with fibromyalgia.
Symptoms
There are a number of symptoms that someone with fibromyalgia can experience. Some of the more common symptoms associated with this condition include:
Muscle pain (burning, aching, twitching)
Increased sensitivity to pain
Severe fatigue
Difficulty concentrating on simple tasks
Trouble getting to sleep
General nervous or anxious feeling
Depression
The symptoms of fibromyalgia vary greatly from person to person. Some people experience very mild symptoms for a long time followed by intense bursts of pain. It can be difficult to diagnose this condition, but doctors typically look for the symptoms listed above. Most people who have fibromyalgia feel tired and weak almost all the time.
Treatment
While there is currently no cure for fibromyalgia, there are various treatments that have proven to be quite effective at managing the symptoms it causes.
Many people with this condition use over-the-counter pain medications to help with the inflammation and muscle aches that are associated with fibromyalgia. Since depression is also a common symptom of fibromyalgia, antidepressants are often prescribed by a doctor.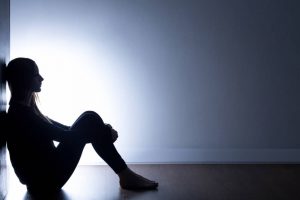 Some anticonvulsant medications have also proven effective when it comes to managing the dizziness, weight gain, swelling, and dry mouth that many of these people experience.
The three main pain medications that are prescribed to many fibromyalgia patients include Duloxetine, Milnacipran, and Pregabalin. It's important to keep in mind that while there are effective medications for managing this type of pain, opioids are typically not a viable long-term solution.
If you suffer from fibromyalgia and need help with managing your symptoms, make an appointment with us right away. We have one of the best NYC pain doctors in the country to help relieve your symptoms effectively.
If you are experiencing any type of pain at all, we highly encourage you to call us today at 646-862-5555 to schedule an appointment with the best pain doctor in all of New York City.