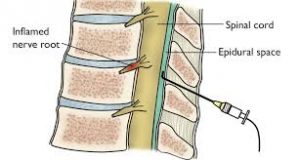 What exactly is a spinal epidural? And what are the signs that you might need one?
The back is one of the most commonly reported sites for pain. Anatomically, just about every functional tasks put a strain on the lower back. Even if good body mechanics and posture are used, we all have pain in our backs every once in a while.
For some people, though, lower back pain becomes a chronic problem. At this point, they may be desperate for help. One potential solution could be through a spinal epidural shot.
What a Spinal Epidural is
A spinal epidural, or epidural spinal injection, is a procedure in which a small amount of medication- typically steroids- is injected into the spinal region. The primary reason for needing a spinal epidural shot is chronic pain. In order to best understand why a spinal epidural would be needed or how it works, we have to better understand how exactly the spine itself works.
How the Spine is Designed
The spine is a collection of 33 bones. These bones are not technically connected but are held together through a series of cartilaginous discs. The exact structure of each vertebra is designed to allow some rotation, bending, and twisting. However, there are also safety mechanisms in place to keep the body from bending and twisting too much. if the body were to not have these mechanisms, the spinal column itself would be put under great pressure, causing even more nerve pain. Occasionally, for one reason or another, inflammation in the spinal region can occur. This may be due to the cartilage in the intervertebral discs being worn down over time, autoimmune disorders, or traumatic accidents- such as a car crash. This inflammation causes redness, swelling, and pain in the affected region.
As mentioned earlier, the spine is under constant stress due to gravity. This makes it difficult for the spine to heal. Because of a slower healing rate and constant pressure being applied, this pain can last for an extended period of time.
How a Spinal Epidural Helps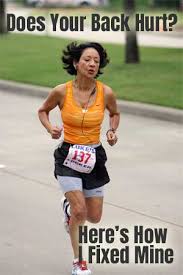 When this swelling and pain occurs in the lower back and doesn't go away, some kind of outside assistance has to be applied to relieve pain. One possible option is an epidural spinal injection. When steroids or some other pain-relieving medication is injected into the spinal region that is affected, it is able to reduce swelling and relieve pain. This targeted approach is very effective for dealing with localized pain.
For some people, an epidural spinal injection will provide relief for years. For others, this may only provide a short-term solution, with a more invasive procedure being required.
Do I need an epidural spinal injection?
So, how can you tell if an epidural spinal injection would help you? The first step, identifying the location of your pain. Obviously, a spinal epidural can only help in the spinal region. Next, we need to identify the cause of your pain. Simpler treatments, such as exercise, massage, or icing may help less severe conditions.
Do you have back pain? The best way to find out if a spinal epidural would help you is to talk to a doctor. Schedule an appointment with Dr. Grimm so you can discuss whether or not a spinal epidural will work for you.