What are some of the top medical options to reduce serious pain? Pain is a common condition that makes it easy to treat with a prompt response and proper diagnosis. Moreover, as people age, they become prone to pain conditions and symptoms. However, not everyone experiences it. Further, experts classify noticeable and persistent pain in two distinct types:
Chronic Pain usually lasts from a couple of weeks to 12 weeks and above
Acute pain lasts no more than a few weeks, such as 2-3. It usually gets better on its own as it is short-lived
Pain can be in all forms and effects, such as sharp, shooting, throbbing, thrashing, and more. Pain may start only on one side of the body and then move to other parts as it spreads if you do not get proper treatment.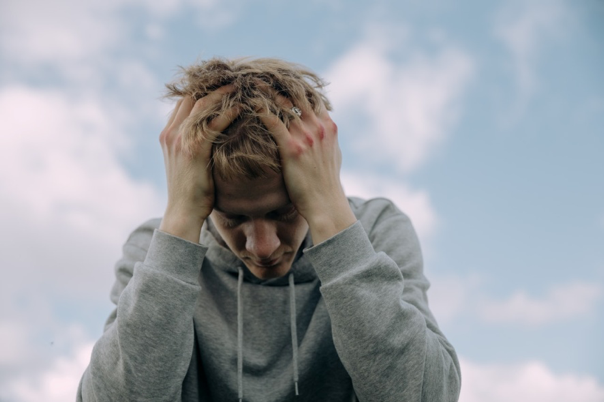 (Source)
Are There Many Options to Reduce Serious Pain?
There are multiple options for treating pain conditions and disorders in people of all ages. However, it is important to pay attention to the cause of pain, which can be anything from a minor injury to a serious underlying medical condition. Treatments comprise medications, prescriptions, surgeries, therapies, and more. No single option can treat the condition completely; therefore, a pain doctor will usually use a multi-disciplinary approach. In many cases, serious pain that experts regard as "chronic pain" requires treatment through effective and special techniques. Here are some of them for your information.
Cognitive Behavior Therapy (CBT)
Cognitive Behavior Therapy is a popular approach to treating a diverse range of problems that include misophonia, pain conditions, and many more. It is a form of psycho-social intervention that aims to treat the conditions through readjusting the psychological behavior and thus the response against the conditions.
It readjusts the emotional regulation and cognitive distort and develops strategies that help patients ignore the symptoms of pain conditions and carry on with their usual life with minimal disturbance. Overall, under the supervision of the right pain physician, this technique helps to control how you behave in response to pain.
Transcutaneous Electrical Nerve Stimulation (TENS) Therapy
TENS Therapy is effective in many cases since it passes a low-voltage current through the body via the skin using electrodes. It generates a pain-relieving sensation and response in the body.  While there isn't much evidence and scientific studies are still in progress, the experts believe that TENS therapy can effectively treat chronic pain.
Spinal Cord Stimulation Implants
This option includes passing low-intensity electric signals through the spinal cord or to the specific part of the body where nerve block is present. The electrical signals block the pain signals' passage to the brain. Since the spinal cord is the main focus of this treatment, it is suitable for chronic limb or back pain.
Trigger Joint Injections
Injections are effective in treating pain conditions and controlling the passage of pain signals to the brain. Knots can form in the muscles when they don't relax, while there are multiple trigger points in the body, mostly due to problems with the nerves, which result in pain. The trigger joint injections affect the nerve blocks and specific pain areas in the body. The injection usually contains a steroid, while other times, it may also be a sterile saltwater solution to make the trigger area on the body inactive.
Your pain doctor will suggest a course of treatment through this method to make sure that you get relief. There are many other types of injections available to treat muscle and nerve chronic pain.
Bioelectric Therapy
This therapy also involves using electrical signals to block the passage of pain signals to the brain. This keeps the patient from experiencing constant pain. Bioelectric therapy induces the production of endorphins in the body. It is a chemical that our body often produces when we exercise. These chemicals effectively block the pain signals through the nerves and hinder their passage to the brain. From TMJ disorder and migraines to diabetic neuropathy and other chronic pain conditions, bioelectric therapy is useful for a wide range of chronic pain disorders and conditions.
Although this treatment option doesn't offer total relief from pain, it can be an effective component of a complete pain management program.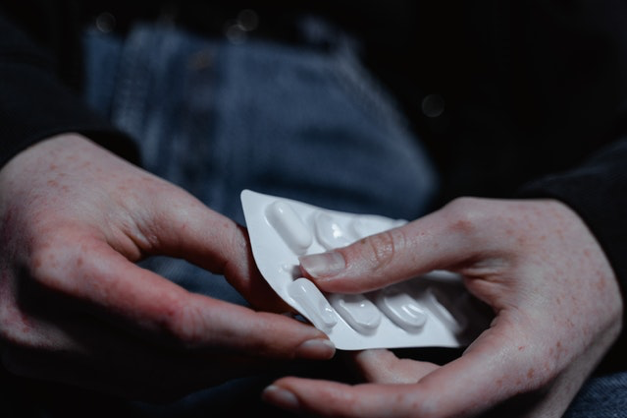 (Source)
Intrathecal Drug Delivery
This procedure involves a surgeon inserting a medicine pump in a skin pocket that they make around the spinal cord. Through the pump, they insert a catheter that delivers pain medicine to the intrathecal space towards the spinal cord. The medicine or implant may involve any form of muscle relaxant or morphine to relieve the pain signals in your body.
What are My Options to Reduce Serious Pain?: Conclusion
Dr. Matthew Grimm is passionate and committed to treating patients with discomforting pain conditions. If you are struggling with any pain conditions and/or disorders, you should seek the help of Dr. Grimm at Spine New York City. After going through your previous medical history and assessing your medical conditions, he will develop a treatment plan specific to you and your pain conditions.
It is true that you cannot treat pain conditions with a single treatment method. This is where the experience of Dr. Grimm comes into play. He ensures that you get the best treatment to regulate your pain conditions and live a peaceful life. Ring us at 646-862-5555 to schedule an appointment or visit our official website for more information.
Matthew Grimm, M.D.
160 E 56th St
11th Floor
New York, NY 10022
---
References:
https://www.nhs.uk/live-well/healthy-body/10-ways-to-ease-pain/
https://www.arthritis-health.com/blog/11-ways-relieve-pain-naturally
https://www.healthline.com/health/muscle-aches
https://www.health.harvard.edu/pain/8-non-invasive-pain-relief-techniques-that-really-work