Different factors affect our understanding of chronic pain. Aches and pains are common causes of discomfort. But pain is also a form of alert that indicates something is wrong with our body through the nervous system. When the pain signals from the nerves in our body reach the brain, that's when we experience discomfort. The main passage of pain is through your spinal cord. Therefore, with chronic pain, your spinal cord may be flushing with pain signals from any part of your body that may not necessarily show a noticeable underlying medical condition.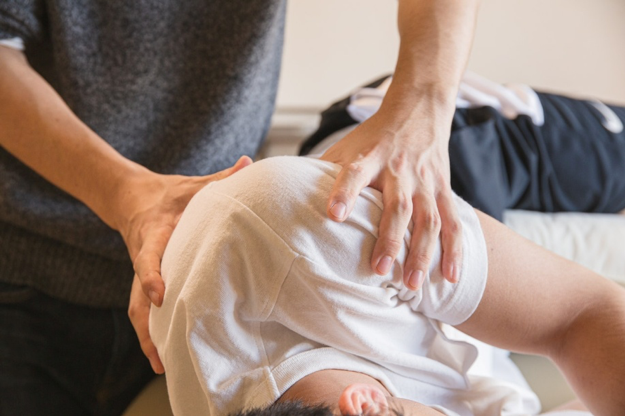 (Source)
Understanding Chronic Pain
Chronic pain usually lasts up to 12 weeks and may persist for six months or longer. Chronic pain can come in various forms, such as stabbing, shooting, throbbing, pulsating, and others. Chronic pain can occur without any apparent or noticeable cause. While chronic pain is persistent and lasts longer than other types of pain, it can be intermittent and irregular.
Sources of chronic pain can include:
Arthritis pain
Cancer pain
Headaches
Post-surgical pain
Neurogenic pain (nerve damage)
Post-trauma pain
Psychogenic pain
When you hurt yourself during a heavy task, fall in an accident, or receive minor injuries, you experience "acute pain". It generally lasts no more than a few weeks and recovers easily. Once the body heals from the injury, damage, or a certain condition, acute pain resolves. However, when it persists and keeps becomes severe, it is important to see your primary healthcare doctor or a pain physician.
Possible Causes of Chronic Pain in the Body
Sometimes chronic pain can occur in different parts of the body without an apparent cause. Other times, patients might have a long-lasting and ongoing medical condition such as osteoarthritis, other forms of arthritis, or cancer that produce constant pain. Any injuries can leave your body susceptible to pain due to high sensitivity. It is worth noting that you may not fully recover from pain trigger points that arise due to high sensitivity even after the injury recovers. Minute problems such as infections, sprains, and broken bones can also give you chronic pain.
On the other hand, you may not have any form of physical complication at all. Psychogenic or psychosomatic pain can result in chronic pain as well. For instance, anger, anxiety, depression, stress, and other types of negative psychological factors. Overall, scientists and doctors believe that the low presence of endorphin in the blood can lead to the development of negative feelings and cause psychogenic pain.
Other Causes
When someone suffers from a sprain or muscle injury, they may experience chronic pain. When nerves suffer irreparable damage, you can experience chronic pain at some point. This means that you should always stay in touch with your doctor to find treatment options in prompt care of any symptoms that you may notice. Chronic pain can occur due to severe underlying medication conditions, a serious injury, previous surgeries, or without any obvious cause.
Here's a list of some more causes that relate to chronic pain:
Fibromyalgia
Chronic Fatigue Syndrome
Inflammatory Bowel Disease
Endometriosis
Vulvodynia
TMJ Disorder
Treatment Options for Chronic Pain
Today, there are pain management and rehab programs that incorporate different forms of treatment options. Firstly, your pain doctor will determine which treatment option is best for you, depending on the underlying cause of chronic pain. If it's due to any disease or serious condition, you will have to consult and get advice on which treatments to undertake. Altogether, chronic pain treatments aim to improve your life's quality- socially, physically, and emotionally.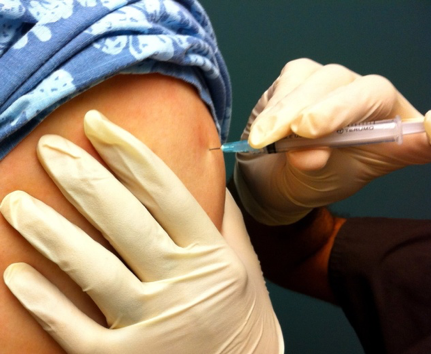 (Source)
Medicinal Chronic Pain Management
Medicine management involves the use of over-the-counter medicines, which include NSAIDs, acetaminophen, or aspirin. These medicines may not be effective or offer short lived pain relief. Furthermore, your pain doctor may prescribe certain medications and drug courses that will offer relief. While they may offer greater relief from chronic pain, only a certified pain doctor can prescribe them under their discretion.
Moreover, when severe pain starts having psychosomatic and psychological effects, pain doctors prescribe antidepressants. It helps in controlling the production of certain brain chemicals that boost negative feelings and increase pain sensations.
Other Treatment Options
Massages
Occupational Therapies
Regular Exercise/Physical Therapy
Electrical Stimulation Treatments (TENS Therapy, Bioelectric Treatment, and more)
Biofeedback
Cognitive Behavioral Therapy
Surgery (Injections and Implants)
Acupuncture
Understanding Chronic Pain: Conclusion
Do you wish to receive maximum care to relieve chronic pain? Visit Spine New York City to get the best pain management and treatment services. Matthew Grimm M.D. is a top NYC pain physician with board certification in Interventional Pain Management and Physical Medicine and Rehabilitation.
Call us for a consultation today. Receiving early treatment for chronic pain symptoms can help you recovery more quickly.
---
Reference Links:
https://www.webmd.com/pain-management/guide/understanding-pain-management-chronic-pain
https://www.nhsinform.scot/illnesses-and-conditions/brain-nerves-and-spinal-cord/chronic-pain
https://www.ninds.nih.gov/Disorders/All-Disorders/Chronic-Pain-Information-Page
https://www.spine-health.com/conditions/chronic-pain/chronic-pain-a-disease-why-does-it-still-hurt