Pain is an unpleasant symptom that sends a signal that something may be wrong or that damaging stimuli may be present in the body. This uncomfortable feeling may range from mild to severe, and may last for a short moment, come and go, or persist for a long time.
A variety of conditions can cause pain, including injury, degenerative processes, and disease. Its treatment depends on many factors, and while some types of pain respond to single treatments, others may need a combination of treatment modalities.
Treatment of Acute Pain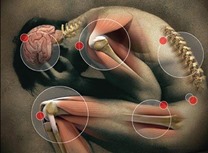 Acute pain often occurs suddenly and is usually localized and sharp in quality. It warns an individual of a disease or a threat to the body, or it may be caused by injury, surgery, or natural processes like childbirth. Acute pain may be mild and short lasting, or it may be severe and long lasting. In most cases, however, it disappears when the underlying cause has resolved. If unrelieved, acute pain may lead to chronic pain.

The treatment of acute pain often involves identifying an underlying cause and treating it. Options for symptomatic treatment of pain may include the use of:
· Hot compress
· Ice packs
· Oral medications like Acetaminophen (ex. Tylenol®)
· Non-steroidal anti-inflammatory drugs (NSAIDs), such as ibuprofen and naproxen
· Local anesthetic injection (ex. lidocaine)
· Nerve blocks (epidural anesthesia)
· Physical therapy, including massage and exercise
· Surgery
Depending on the type and cause of acute pain, symptoms may be managed by general practitioner, an internist, a surgeon, or a pain management specialist.
Treatment of Chronic Pain
Pain that persists despite healing of an injury or disease may be considered as chronic pain because pain signals in the nervous system remain active for several weeks, months, or even years. The pain may lead to other symptoms like muscle tension, limited mobility, depression, lack of energy, anxiety, sleep disturbances, and changes in appetite. These symptoms may also affect an individual's daily activities and relationship with others. Common complaints include low back pain, chronic headaches, arthritis, cancer pain, neurogenic pain, and psychogenic pain.
Although chronic pain may originate from an injury or disease process, some people suffer from long lasting pain in the absence of physical injury or damage. The cause of chronic pain may be unknown or undiagnosed; however, treatments may be given to relieve the individual's symptoms and to improve the quality of their life. Usually, a combination of treatments is needed, and these are often given to suit individual needs. These may include:
· Oral pain relievers such as non-steroidal anti-inflammatory drugs (NSAIDs), although its use may be limited because of potential side effects from chronic use
· Narcotics (such as morphine or codeine), although its use is limited by its potential for abuse and side effects
· Other medications, such as anticonvulsants, antidepressants, and anxiolytic drugs
· Localized anesthetic injections, like trigger point injections and hip joint injections
· Nerve blocks, like stellate ganglion block and epidural block
· Electrical stimulation, like spinal cord stimulation
· Radiofrequency ablation
· Physical therapy
· Psychotherapy
· Relaxation techniques such as deep breathing
· Biofeedback
· Behavior modification
Because of the complexity of the character of chronic pain, its treatment has evolved into a specialty. The management of chronic pain in most cases involves a multidisciplinary approach. This means that a team of specialists may be needed to evaluate, diagnose, and treat one's condition, including internists, surgeons, anesthesiologists, psychiatrists, and physical therapists. Most patients who suffer from persistent pain that does not respond to conventional treatments are referred to a Chronic Pain Clinic, which is managed by a Chronic Pain Specialist, a highly trained physician to diagnose and treat difficult cases of pain syndromes.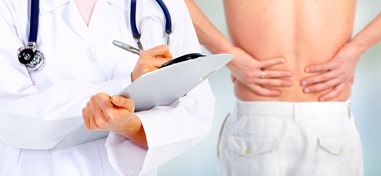 Contact Us
If you need more information about pain and its associated symptoms, make an appointment with NYC's top Pain Management Specialist who will help improve your symptoms, increase your mobility, and take control of your life.