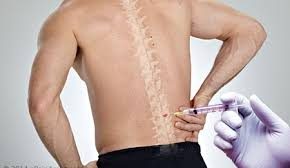 Chronic back pain really is, well, a pain! Many people across the world deal with regular, chronic pain in their back. There are plenty of over-the-counter treatment solutions that may help. But in many cases, a spinal injection can be just the right thing to relieve your pain. but what are some of the causes for back pain? What can we do to remediate pain in the meantime? And how do spinal injections help?
Causes of Back Pain
Our back is one of the most frequently used parts of the body. Sitting, standing, leaning, twisting, bending, and lifting all require the key muscles in our back to activate and the specific spinal structures in our back to work properly. Over time, this constant use wears down the cartilaginous discs that cushion the space between our vertebrae. This leads to swelling, redness, and pain. Poor body mechanics and posture can also contribute to back pain. Completing the same tasks over and over, such as lifting boxes for moving or picking up objects off the floor, gradually wears down the structures in the back that are required for stability. Other conditions, including autoimmune disorders, can cause pain in the back in a similar fashion. In the unfortunate scenario of some kind of trauma, such as a car accident or other injury, the structures in the back can be severely affected, putting more pressure on the nervous system and causing pain.
What we can do About Back Pain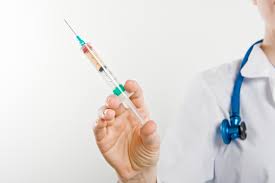 Thankfully, there are things you can do right now to deal with your back pain. This includes simple, easy solutions like using ice packs or hot packs around the painful area. Good ergonomic techniques when used during strenuous activity can help prevent further degradation or trauma to the back. Stretching and strengthening the muscles in the back and associated areas can help support the parts of the back that are at risk for further damage. Over-the-counter pain relief medications may help to reduce swelling and pain in the affected areas temporarily. However, it must be noted that anyone these solutions only offer temporary relief. In order to really affect a lasting change, the root cause of the problem must be addressed.
How Spinal Injections can Help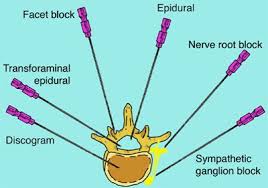 Spinal injections are a proven, beneficial way to reduce pain and swelling in the spine and back. In a spinal injection, a small amount of medication, typically a steroid or pain reliever, is injected into the painful region in the spine. This medication helps both with reducing pain and lowering swelling. For some people, these spinal injections help to relieve pain for years at a time. For others, the effects of these injections only last for a few days. Even when this is the case, the momentary relief can give you a head start on recovering from whatever caused your pain in the first place. For example, if you have a bulging disc in your back and receive a spinal injection for treatment, the swelling may go down to allow for stretching and strengthening of the surrounding area that brings the inflammation to a manageable level. At this point, more conservative treatments can be pursued and a long-term solution can be found.
Do you suffer from chronic back pain? Make an appointment with Dr. Grimm to find out if spinal injections may help you.