Sciatica is an incredibly common, but mostly misunderstood, condition. Some estimates show that up to 40% of the population will deal with some kind of sciatic pain. That risk gets even higher the older we get. But what exactly is sciatica? What causes it? And what can be done to treat sciatica?
What Exactly is Sciatica?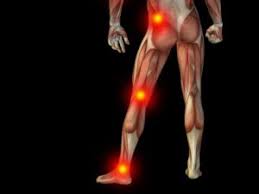 Sciatica is the name for pain in the sciatic nerve. Due to the size, shape, and location of the sciatic nerve, it is prone to pinching and irritation. This causes pain that can radiate down the lower back, hip, knee, ankle, and foot. However, sciatica is commonly used as a catch-all term for lower back pain. Not all low back pain is caused by the sciatic nerve.
A few telltale signs of sciatica are lower back pain or pain radiating to the to the ankle, knee, or hip. This pain is usually exacerbated by bending at the lower back, twisting, coughing, or lifting with the back. If this sounds like you, make an appointment with Dr. Grimm so that you can find out for sure.
What Causes Sciatica?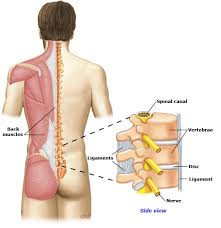 Sciatica can be caused by any number of underlying problems. Common problems include bulging or herniated vertebral discs, spinal stenosis, and spondylolisthesis. Additionally, there are a number of systemic problems that can lead to compression of the sciatic nerve. A growth, such as a hematoma, can potentially put pressure on the sciatic nerve and cause sciatic pain radiating down through the lower back and leg.
After a traumatic event, such as a car accident, shifting structures in one's body can add additional pressure and cause sciatica. It is also possible for sciatica to be caused by poor body mechanics and ergonomics. Sitting in a tight position for too long can put pressure on the sciatic nerve. One important concept to understand about sciatica is that pain can be referred. This means that pain will be felt in one location, but the actual site of the cons of the pain is another. It is essential to know the underlying cause of your sciatica in order to treat it effectively.
How Sciatica is Treated
Thankfully, sciatica is a very treatable condition. The exact treatment pursued will depend on the severity of the pain, the cause of the pain, and the exact location the pain originates from. For some people, sciatica can be treated simply through stretches and physical therapy treatments. For others, surgical intervention may be required.
As a general rule of thumb, we like to begin with the least invasive possible treatment and work our way through treatment alternatives. This will allow us to find the treatment for you that allows for a quick and painless recovery. Another commonly used treatment intervention is a prescribed painkiller. This medication will bring down the swelling that may be causing the nerve to be pinched and will help with current pain as well. In the meantime, many have found that using ice packs and regular physical exercise keeps sciatic pain to a minimum. In addition, any environmental causes of swelling or pinching of the nerve should be identified and eliminated.
It should be noted that the majority of people who deal with sciatica do not need to have surgery to eliminate their pain. The sooner treatments begin, the more effective they are and the more likely it is that a less invasive treatment will be effective.
Are you dealing with sciatica? Come make an appointment with Dr. Grimm to develop a treatment plan for you.
Matthew Grimm, M.D.
West Side:
343 West 58th Street
Suite 11
New York, NY 10019
---
East Side:
160 E 56th St
11th Floor
New York, NY 10022