The irritation arising in the sciatic nerve causes sciatic nerve pain in the lower region. You may feel pain from the lower back (lumbar area) to the back thigh. This nerve is the largest in your body. It starts from nerve roots in the lumbar area from the spinal cord (lower back) and heads up to lower limb, passing through the buttock area. Sciatic nerve pain is sometimes referred to as Radiculopathy.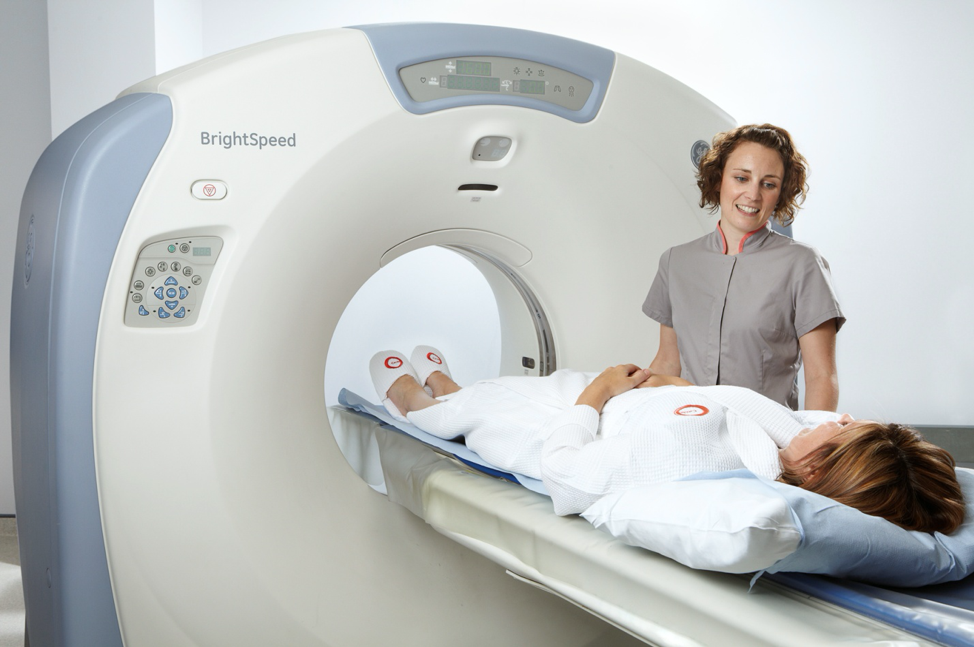 Common Causes of Sciatic Nerve Pain:
Sciatica is the result of disc herniation in the lumbar area. Symptoms may also occur when inflammation and irritation are caused to the sciatic nerve. An abnormal vertebral disc resulting in irritation is also called Radiculopathy. Other causes of sciatic nerve pain are irritation of nerve due to adjacent bone, muscle, tumor, infections around or in the lumbar spine, internal bleeding, injury, etc. Women are prone to sciatic pain when they are pregnant.
Diagnosis for Sciatic Nerve Pain:
Doctors will check your reflexes and muscle strength during physical exams. They might ask you to walk on your toes or heels, to lift your leg one at a time and all those activities that can increase pain for examining the cause thoroughly.
Tests for Sciatic Nerve Pain:
After that, one of our doctors will conduct some tests to check the condition of your pain. With these tests, we will be able to know if there are any abnormalities. These tests will also locate the area of pain. In some conditions of herniated disks or bone spurs, you might not feel symptoms but tests will reveal your condition. We will only suggest those tests if your pain is severe or you are not recovering from the pain from weeks.
1.     X-ray
Maybe your bone is overgrowing and causing you pain. An X-ray of your spine may reveal that. When the bone overgrows or spurs, it might press up the nerve, causing you pain and numbness.
2.     MRI
With MRI, doctors produce cross-section images of your spine with the use of powerful magnets and radio waves. MRI can produce proper images of a herniated disk, soft tissues, and bones. You have to lie down on a table that moves inside the MRI machine.
3.     CT Scan
Doctors inject a contrast dye inside your spinal canal when they use a CT scan to create an image of the spine. This procedure is called myelogram. This dye circulates around your spinal cord and nerves and highlights in white when doctors scan.
4.     Electromyography (EMG)
EMG measures the electrical impulses which your nerve and muscle responses produce. With this test, nerve compression due to narrowing of your spinal canal or slipped disk can be confirmed.
Treatment of Sciatic Nerve Pain
When you are suffering from sciatic nerve pain, your doctor can suggest the following types of treatments:
1.     Medications
These are the types of medications your doctor may provide when you are having sciatic nerve pain:
Anti-Inflammatory medications
Narcotics
Muscle Relaxants
Anti-seizure medications
Tricycle anti-depressants
2.     Physical Therapy
Doctors may also suggest therapies, which can help you by improving your:
Flexibility
Core stability for back support
Posture
Muscle strength
3.     Steroid Injections
When the condition is worse and you are not recovering with medications and therapies, doctors then recommend corticosteroid injections. Doctors give these injections directly into the area that involves nerve root. These injections help in reducing pain and suppressing inflammation. The effects of these injections can wear off in a few months. Injecting too frequently can cause side effects.
4.     Surgery
When the compression of nerve leads to bowel or bladder loss, weakness, or when your pain is getting severe and not improving with other treatments, the doctor recommends surgeries. Surgeons remove the overgrown bone or bone spur or remove a herniated disk that is pressing the nerve.
5.     Other Treatments
Other treatments like cold and hot packs on the area, stretching and taking over-the-counter medications may also help in the treatment of the sciatic nerve pain.
Consult Dr. Matthew Grimm to Treat Your Sciatic Nerve Pain
Sciatic nerve pain may affect daily activities and may increase in severity over time. An early visit to the doctor may result in a better treatment. If you need a Pain Management Specialist, give us a call at 646-862-5555 or book an appointment with our Pain Management Doctor. 
Matthew Grimm, M.D.
160 E 56th St
11th Floor
New York, NY 10022
646-862-5555