Who is a pain physician? People who have suffered from acute or chronic physical pain are well-aware of seeing a pain physician/ specialist. In the US, nearly 50 million people, i.e., approximately 20% of the adult American population, suffer from acute to chronic and high-impact physical pain.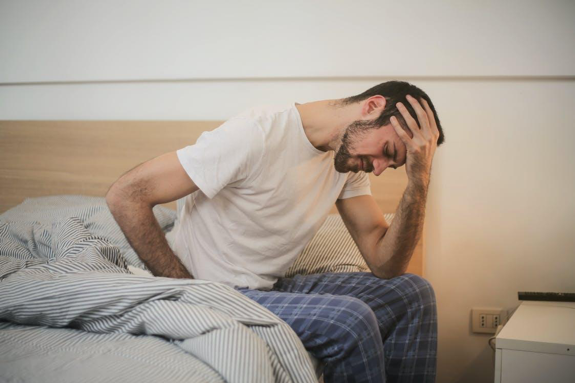 (Source)
On the other hand, the US has over 800,000 active physicians, with the number of pain medicine and physical pain management specialists at around 15,000.
What's the Role of a Pain Physician?
A pain physician (pain medicine specialist, as well) or an osteopathic doctor treats physical pains that occur for several reasons. The reasons can include trauma, diseases, or even rare disorders. Altogether, your pain physician diagnoses and creates a multi-disciplinary team to conduct appropriate therapies and relieve such pain and conditions.
Overall, the primary goal of your pain specialist is to create a diverse treatment plan that focuses on a single pain point of your body and influences the entirety of it.
Why See a Pain Physician?
Your pain physician extensively diagnoses and helps you manage your physical pain. Bear in mind that even if you're suffering from acute pain, it can potentially progress, becoming chronic in the long term. As a rule of thumb, consider physical and mental health equally important for a fully functional life. Hence, you should seek a pain specialist who is capable of prescribing appropriate pain medication while conducting promising physical therapies.
What Pains Do They Treat?
Normally, pain physicians are capable of treating any sort of pain. Whether it's acute or chronic, mild or severe, pain physicians can treat it all.
However, the treatment for progressed and chronic physical pains requires a combination of treatments for successive results. Below are some general types of conditions and disorders that pain physicians or physical pain medicine specialists can treat.
Spondylosis (Spinal Arthritis)
Sciatica
Facet Joints
Degenerative Disc Diseases
Spondylolisthesis
Whiplashes
Compression Fractures (Vertebral)
Spinal Stenosis (Lumbar and/ or Cervical)
Education of a Pain Physician
What might qualify a pain physician as a specialist to treat your acute or chronic physical pain conditions and disorders? Well, the answer lies in the extensive studies, educational practices, interventions, and of course, residencies that a pain physician undertakes.
Often, a doctor on the road to becoming a pain physician follows up the medical college graduation with a single-year internship. Subsequently, they enter a residency program in neurology and/ or psychiatry fields (or something pain-related such as physical medicine). To your knowledge, a typical residency program for a pain physician lasts three consecutive years. Conversely, they follow it up with advanced training and a single-year fellowship (prominently in pain medicine).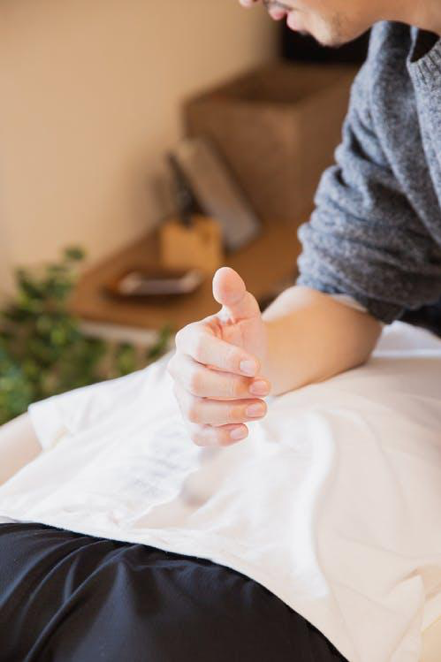 (Source)
Pain medicine specialty is not limited to education and a few years of practice. In contrast, they continue throughout a pain physician's career. This way, they improve their knowledge and learn up-to-date treatments. Furthermore, it is critical to make sure that your pain physician (either recommendation or personal choice) is board certified. By board, we're referring to the leading authority responsible for conducting examinations.
Qualities of a Pain Physician
Now that you know the basic education necessary to become a pain physician/ specialist, here's how you can choose the best pain physician. Below are some qualities to look for in the best pain physicians.
Communication (doctor-to-patient) of compassion, hope, and reliability
Medical experience that entails extensive researches and/ or expertise
Deep knowledge of pain conditions and disorders
Capability to compassionately evaluate varying conditions
Procedural and surgical skills (pain pumps, injections, nerve blockages)
Ability to detect your exact pain points
Medicine knowledge and appropriate prescriptions
Outside connections (i.e., with physical therapists, etc.)
Accurate treatments that value your desires and needs
Sympathetic staff
Latest equipment
What Should you Expect From the First Appointment?
An appointment with a pain physician is similar to that with a primary health care expert. However, the essential focus of a pain medicine specialist or a pain physician lies in the causes of your pain. Hence, they work to diagnose and, consequently, treat them. Their examinations comprise neurological and physical assessments. After reviewing your medical history, specifically any underlying medical conditions that may be causing you pain, your pain physician will start a session of questions to create appropriate criteria for diagnosis and treatment.
Likewise, the questions will relate to the pain levels, starting time periods, severity, intensity, your medication intake (and frequency), or any pain-worsening causes. Altogether, a complete analysis by the best pain physician will enable a steady and successful course of treatments and medications.
Conclusion: Consult a Top Pain Management Doctor
The best course of treatments and speedy recovery from pain conditions and disorders depend on one thing only – your choice of the best pain physician! As a resident of NYC or the Tri-State area, you can seek professional medical care from Dr. Matthew Grimm, who is a physical medicine expert at Spine New York City. What's more, he possesses impeccable medical experience and expertise in treating pain conditions and disorders.
So, give us a call at 646-862-5555 to promptly schedule an appointment. Dr. Grimm's in-depth knowledge, along with his procedural & therapeutic skills, can pave the way for your recovery from chronic and high-impact pain. Visit Spine New York City's official website here.