What is a Pain Management Doctor?
A pain management doctor is a physician with special training in diagnosis, evaluation, and treatment of all types of pain. Pain is a wide spectrum of disorders such as chronic pain, acute pain, cancer pain, and a combination of all these.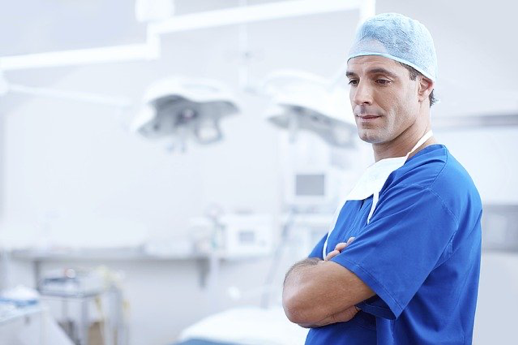 (Source)
You can also suffer from pain because of many reasons such as injury, nerve damage, surgery, and metabolic problems such as diabetes. Sometimes, pain can be a problem itself, without causing any other problem.
What Does a Pain Management Doctor Do?
As medical technology is advancing, we are getting information about the complexities of pain. Thus, it is important to take help from a person with special knowledge and skills to treat pain. A pain management specialist has in-depth knowledge of the physiology of pain, the ability to determine the reason for pain, and conduct tests to diagnose the pain.
They give appropriate recommendations and prescribe medications and have the skills to perform different procedures. Moreover, experts are working on various new treatments for the pains and conditions in the human body. The researchers are formulating complex and new drugs, technologies, and techniques every year to treat the pain more efficiently.
The pain management specialist has the expertise to use all this knowledge effectively and safely to help patients. Not to mention, these health providers play an important role in giving and suggesting additional care such as physiological therapy, physical therapy, and rehabilitation programs.
Types of Pain
Pain management doctors can treat different types of pain that usually fall into three separate groups. The first group indicates the pain caused by direct tissue injury, such as arthritis. The second type of pain is due to nervous system injury or nerve injury, such as stroke. Finally, the last group includes the pain that happens due to tissues and nerve injury both, such as back pain.
Disorders due to Tissue Injury
Osteoarthritis is the wear and tear arthritis in the large joints, including hips and knees.
Rheumatoid arthritis occurs due to the autoimmune reaction. Patients feel it in joints like wrists and fingers.
Disorders due to Nerve or Nervous System
Multiple sclerosis
Stroke
Neuropathy caused by HIV, shingles, diabetes
Spinal cord injury
Disorders due to Mixed pain
Neck pain
Cancer
Back pain
What Qualities to Look for in Your Doctor?
Effective communication is important to build a good relationship between doctors and patients, leading to great treatment results. But there are other qualities your doctor must have
Look for the following qualities in pain management doctor.
Wide knowledge of pain disorders
Ability to diagnose patients with serious and difficult pain problems
Prescribing the right medications
An ability to conduct specialized tests to identify the source of pain
Skills in different procedures
Have a good network of doctors to recommend patients for physical therapy, surgical evaluation, and psychological support.
Up to date equipment
Helpful office staff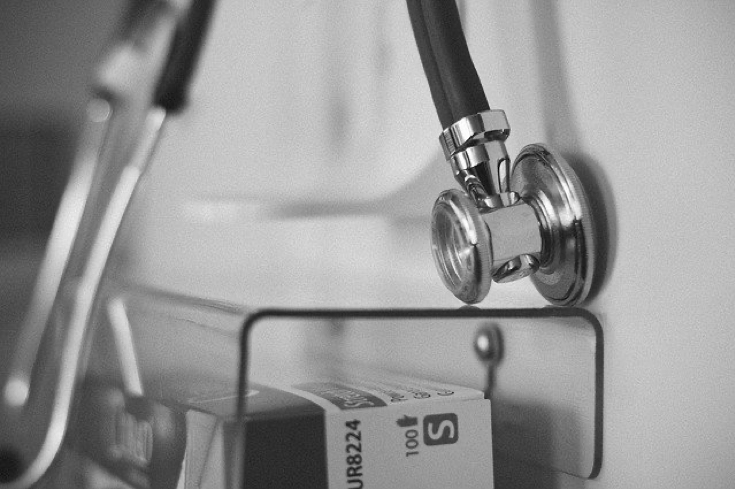 (Source)
What Should You Expect on Your First Visit to a Pain Management Specialist?
On your first visit, your doctor will try to understand your condition and begin to evaluate your pain problems. This involves taking your detailed history, reviewing tests, and conducting a physical exam. Pain management specialists want to identify the source of the pain, which is why they ask so many questions.
Sometimes they give you a questionnaire even before your first visit that contains detailed questions about your problems and where it occurs in your body. They may also ask you to bring any medical history you have, such as computed tomography (CAT) scans, X-rays, or magnetic resonance imaging (MRI) scans. Before going to a doctor, you should also know whether you have enough energy to go through this process by driving yourself. If not, then take someone with you to help you.
Most importantly, your first visit is only an opportunity for your doctor to analyze you from head to toe and discuss the initial assessment of your pain problem. Your doctor may get an idea in the first evaluation of your pain, or they can ask you to do more tests for better understanding. No matter what pain you have, you should consider this first visit as the first step of many steps to get relief from pain.
Bottom Line
Pain management doctors have a responsibility to diagnose your pain and treat it most accurately and effectively. If they fail to identify or treat the main source of pain, you may face further problems or complications.
Consult with Dr. Matthew Grimm, MD, who has years of experience treating all types of pain. Call us at 646-862-5555 or book an appointment with our pain management specialist to get help in managing your pain.