There is a myriad of natural solutions for managing one's pain, and the more you know about them the better your chances will be of getting the relief you need. If you don't want to take traditional medicine because of all the potentially harmful side-effects that come with it, you will certainly want to take a look at this list of alternative treatments.
A Professional Massage
One of the best natural ways to relieve pain involves massage therapy. You might just be surprised at how good you feel after being massaged by a qualified, licensed professional. Massage therapists specialize in helping to relieve people's pain, so you will want to consider visiting one in your area in the near future.
Natural Supplements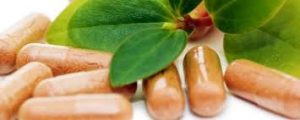 You will find tons of natural supplements with ingredients that can effectively treat pain, but without all of the harmful side-effects that come with prescription drugs. It's important that you do your research into these products, so you can find the right one to take.
Acupuncture
Whether you are suffering from chronic back pain, sciatica, fibromyalgia or some other painful condition, acupuncture is also worth a try. This is a very old but effective practice that dates all the way back to ancient times. It has been used as a means of relieving pain and treating a wide range of health problems in Chinese medicine for many hundreds of years. Just make sure that you find a qualified professional in your area for these services.
Hypnosis
A lot of people are very skeptical about trying hypnosis at first, but there are many who are glad they did. When you think of it more as the power of suggestion, you might be a little more likely to give it a shot. If you are in a lot of pain and need relief, you should at least try seeing a licensed hypnotherapist once.
Meditation
Meditation is all about learning how to center yourself mentally, and it can be very beneficial for those who need an effective way to cope with pain. When you become truly skilled at meditating, you might find that you can actually block out some of the pain you feel on a regular basis.
We specialize in pain management to provide relief quickly and effectively, so make an appointment with our office today. You'll see the best pain doctor in NYC to help you manage your pain so you don't have to keep suffering.