Below are three statements made by experts in the field of pain management and my opinions on each:
"According to Dr. Bill McCarberg, MD on "Overview of Low Back Pain," he concludes it is imperative for patients to seek medical attention early for proper treatment of low back pain. In addition, many physicians are not following the proper protocols in treatment, which can prolong the early pain problem and may lead to a long term back pain condition. Therefore, patients should consult with a pain specialist early for proper care. Early effective treatment may include a course of epidural steroid injections if warranted to bypass a prolonged painful state."

In my pain management practice I see people with low back pain daily. Unfortunately, many of them come to me after weeks to months of experiencing pain. Many people think that the pain will go away by waiting. Early diagnosis and treatment of back pain is essential for long-term relief.
I pride myself on listening to a proper history, performing a thorough exam and reviewing the radiology images.
Many people will get better with conservative care such as anti-inflammatories and physical therapy. Other people require more invasive treatment such as epidural steroid injections.
"According to Maria Tanzi, PharmD on "Managing GI issues in the Rheumatology Patient on Chronic NSAID Therapy," many lessons can be learned for pain patients who take over the counter anti-inflammatory medication such as ibuprofen (Motrin) or naproxen (Aleve.) Patients need to be educated on the proper management of these medications because statistically hospital admissions and deaths are increasing as a result of anti-inflammatory toxicity to the protective stomach lining. Patients over the age of 60 are at significant risk for kidney dysfunction especially if they have a precondition of heart disease and/or are taking a water pill. Physicians need to recognize those patients at high risk and educate to their patients that these medications have potential significant side effects."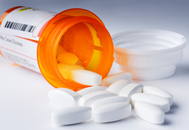 Many patients come to my office complaining of chronic pain and reported a history of taking over-the-counter anti-inflammatory medication for many months or even years. Often they tell me that they get "stomach problems" when they take these medications. Most of them have no idea how dangerous anti-inflammatories are due to the side effects of gastrointestinal ulcers and kidney toxicity.
Is very important to make a diagnosis of what is causing the chronic pain and get them off these dangerous anti-inflammatories.
"According to Charles E. Argoff, MD "Fibromyalgia: Overview of Etiology, Pathophysiology, Treatment and Management" the author highlights the complexity of fibromyalgia and it's treatment. In addition, it is the physician's responsibility to listen to their fibromyalgia patients to develop a treatment regimen specific to their needs. Non-medication management which has shown benefit include aerobic exercise and cognitive behavioral therapy. It is the physicians responsibility to facilitate getting patients the proper care and choosing prescription medications which offer the best possibility for success."

Often patients will come to my office having been diagnosed with fibromyalgia by another physician. They complain of chronic pain that did not respond well to prior treatments in the past.
I consider myself an expert in fibromyalgia. Like Dr. Argoff says, fibromyalgia requires an individual treatment plan specific to these patients' individual needs. This is a very complicated condition and each case is very different. It gives me great satisfaction providing relief to these patients.
© Copyright 2010 Best Doctor NYC bestpaindoctornyc@gmail.com