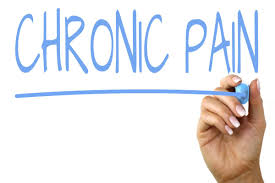 Pain seems to be an unavoidable factor in many of our lives. When we get up in the morning, getting out of bed may feel like an insurmountable obstacle. Going about our daily life can become a hassle, as just about every movement causes pain. Many people have given up things that they once loved to do because it causes them too much pain now. There is hope! Chronic pain can be dealt with. But what is chronic pain? How can we deal with chronic pain? And how will a doctor specifically help me?
What is Chronic Pain?
The simple definition of chronic pain is any pain that lasts more than about three months. That's an awfully long time to be dealing with pain! Many people have been dealing with pain for much longer than that, and it seems that there is no end in sight. Chronic pain can vary greatly from one person to another.
For some people, their chronic pain is caused by arthritis. This condition causes inflammation of the joints and makes any movement feel incredibly painful. Other people deal with fibromyalgia or other pain syndromes. In these cases, it seems like there's no reason for the pain to last as long as it has. Other people have dealt with a traumatic incident, like a car accident, and have never fully recovered. No matter what the cause of your chronic pain is, there are some distinct similarities in the treatments provided.
How Chronic Pain can be Dealt With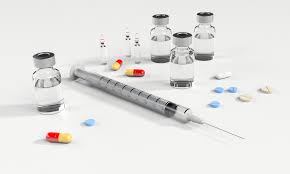 Of course, the exact treatment to deal with your chronic pain will depend on the cause of your pain. Regardless of the actual underlying cause, there are some things that can help with pain management for everyone. Some of these things are very simple, like meditation or mindfulness. The simple act of thinking and focusing on something other than your pain can actually reduce the pain felt. Other things, like lifestyle modification and joint protection techniques, will help you to do your regular, daily routine with less pain. Using adapted tools, like a comfort grip jar opener or adaptive silverware, can I help you to do the things that you need to do with less pain. Ice packs, hot packs, and massage can help temporarily to deal with specific pain. But none of these solutions offer long-term help.
Dr. Grimm is able to provide more lasting help through the use of prescription medications that will help you, recommending specific procedures and treatments, and pointing you in the right direction to find resources that will help. We are also the experts in finding what works for you. For some people, one medication may help eradicate pain greatly, while for someone else that same medication does nothing. Open communication with your doctor is essential so that we can find you a solution that works.
How a Doctor Can Help With Chronic Pain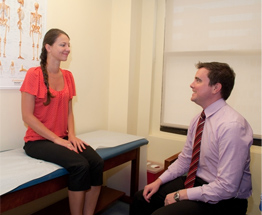 When we have pain, we may tend to isolate ourselves, focusing on finding a solution that helps. Having a doctor to discuss your problems with will not only help you to find a more beneficial treatment but can help you emotionally as well.
A pain management clinic will be able to help. Dr. Grimm will be able to point you in the right direction and get you started with a treatment that will help you recover. But at the same time, having a listening ear and someone that genuinely cares about your case can be irreplaceable.
Are you ready to say goodbye to your chronic pain? Schedule a Consultation with Dr. Matthew Grimm so that we can discuss treatment solutions for you.