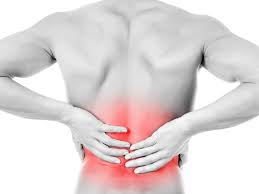 Chronic back pain affects millions of people every day. For some people, the pain is so bad that they can't do the things that they used to do. It may keep them from working, spending time with their family, or even just being able to sleep well. Clearly, those suffering from back pain are actively looking for relief. But before relief can be found for chronic back pain, you first have to identify the source of the pain. Since we have figured out the cause of chronic back pain, we can get started looking for a solution.
What Causes Back Pain?
The back is a very intricately designed system, made especially for dealing with heavy loads and constant stress. Between the 33 vertebral bones lie cartilaginous discs designed to absorb the shock and stress from regular use. However, over time and through overuse, these cartilaginous cushions can wear down. Once they have been worn down enough, the discs between the bones are not able to do their job properly, resulting in chronic back pain.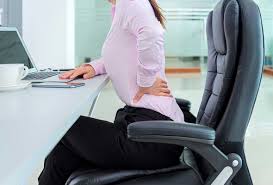 There are three specific motions of the spine and back; bending, leaning, and twisting. Any of these motions can be overworked, resulting in pain. For example, we've all heard the expression "lift with your legs, not with your back." This simple phrase can truly save us from a lot of pain. When we lift by bending our back, we put a stream on the skeletal system that supports us vertically. Over time, these bones can wear down, revealing the nerves beneath. These nerves are then easily irritated, causing swelling and pain.
Alternatively, if we overexert ourselves leaning to the side or twisting, the structures in the vertebrae designed to limit these movements can be damaged, causing lasting pain in a very similar manner. Another potential cause of back pain is through autoimmune disorders. Conditions like rheumatoid arthritis can cause all over pain, including me back. Other common elements include fibromyalgia and other pain syndromes. In these cases, there was not necessarily one specific event that triggered the pain.this can potentially be more difficult to treat, as the underlying cause is not as readily available.
Common Treatments for Back Pain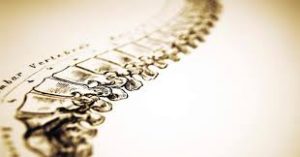 The treatments available to help with back pain or just about as numerous as the potential causes for back pain. Some treatments are very mild, such as applying ice packs or hot packs to the affected area, meditating to take one's mind off of pain, or a massage. some treatments are more involved, affecting one's lifestyle.
Better implementation of ergonomic principles and job simplification can help reduce the risk of further pain. Dr. Grimm is able to provide more specific recommendations based on your case. Prescription medications, steroid injections, or other clinical approaches may be appropriate to help you find relief from your chronic back pain.
Before trying to figure out a plan of action, Dr. Grimm will make sure to talk with you and try to determine the original cause if your back pain. This will help us to treat the true, underlying cause of pain. When we do this, we can find more lasting effects.
Do you know where your back pain came from? Share your story of back pain with Dr. Grimm so that he can help you come up with an individualized treatment plan to get you feeling better.
Contact us today: