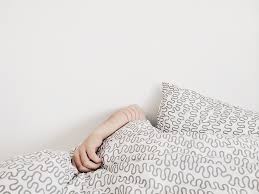 Fibromyalgia is a painful and largely misunderstood condition that affects millions of people around the world. With all of the misconceptions about fibromyalgia, it can be difficult to get an accurate diagnosis, find effective treatment, and have a realistic outlook for what the future may hold for those with fibromyalgia.
Diagnosis
Fibromyalgia is a difficult diagnosis to come by. With some medical conditions, such as a broken bone or inflammation, specific scans can be conducted that can provide visible confirmation of the condition. This is not the case with fibromyalgia. Fibromyalgia is a pain disorder that we, honestly, do not fully comprehend. However, through the use of certain criteria, doctors are able to make an inappropriate diagnosis. in the majority of cases, a diagnosis is found through open discussion with the doctor.
People with fibromyalgia experience regular pain across the body that lasts for at least 3 months. Obviously, there are other potential causes of pain. Once these potential alternative diagnoses have been ruled out, a doctor can settle on a diagnosis of fibromyalgia. Previous guidelines required the existence of "tender points" that are painful to the touch. This is no longer required, as many times the symptoms of fibromyalgia might not include these specific localized tender points.
Treatment
Treatments for fibromyalgia can vary greatly. The first step in finding a treatment that will work for you is trying to identify an underlying cause, to the extent possible. This will also include trying to localize the pain to one area and finding what helps to relieve the pain. For some people, beneficial treatments would include stretching, physical exercise, massage, talking about underlying causes the pain, finding ergonomic solutions to daily problems or even something as simple does use an ice pack or a hot pack. For other people, though, we need a more dynamic approach. In cases like this, Dr. Grimm may recommend minimally-invasive surgical solutions, prescribed medicines, or make another clinical decision.
Regardless of the decision reached, the most important part of a treatment of fibromyalgia is open and clear communication. If you know something small that works, tell us! We may be able to use that to your advantage.
Outlook
The long-term outlook for those suffering from fibromyalgia can be hard to determine. Fibromyalgia is not a disease with a predictable course. Instead, it is a syndrome but can vary from person to person. All in all, fibromyalgia is not typically "cured" the way we might think. Instead, those with fibromyalgia are helped to find solutions to help them deal with pain and manage their lives so that pain can be avoided. This may include using adaptive equipment that will help them more easily do what they need to do, adapting the way they do things, or asking for help for specific tasks. It should be noted that some recent studies have shown a potential mortality risk associated with fibromyalgia.
Even though fibromyalgia itself does not lead to death, it can make it harder to deal with stress and problems in one's daily life. This stress can affect the heart and lead to a higher risk of heart attack, stroke, or another traumatic incident that can be fatal. Therefore, it is urgent the fibromyalgia treatment is started as soon as possible and followed through as closely as you can.
Are you suffering from fibromyalgia? Call today to make an appointment with Dr. Grimm so that we can start finding a solution that works for you.