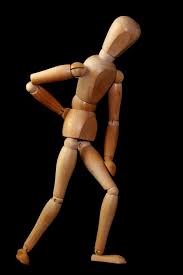 Pain is one of the most common problems that face people today. According to some statistics, around 40 million Americans deal with chronic pain on a regular basis. When there's something traumatic that causes pain, like breaking a bone, it is obvious that professional help is needed. The problem with pain is that it gradually builds over time.
If every day your pain only increases a little bit, you hardly notice until it's too late. At what point should you go to the doctor for your chronic pain? To answer that question, we first need to identify what exactly chronic pain is and what we can do in the meantime.
Signs of chronic pain
Chronic pain can be a difficult diagnosis to receive. This is because everyone has aches and pains now and then. In order for pain to qualify as chronic pain, it has to last for an extended period of time. The exact amount of time may vary, but typically chronic pain is expected to have lasted for at least three months. Three months is an awfully long time to be dealing with pain, to begin with, so usually, our body has already begun a natural response in order to address this pain. For example, people dealing with chronic lower back pain may have developed a slouched posture. When sitting or standing and leaning forward, they may feel more comfortable. After a few months, they can be difficult to reverse this posture.
Another common problem associated with chronic pain is a decrease in the use of an affected extremity. What this means is that someone with a previous right-hand dominance now primarily uses their left hand to perform all needed tasks. Of course, the most predominant symptom is pain, but these signs can help you identify just how serious long-term chronic pain can be.
What You Can do Now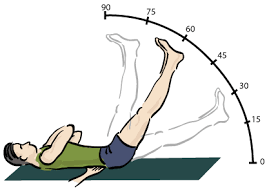 In order to receive the diagnosis of chronic pain, that pain has to last for quite a long time. In the meantime, there are things that we can do. In order to determine the best treatment for your pain, we first have to figure out the cause of your pain. For example, is your pain a muscular ache? Ice packs or hot packs may be able to help. Other techniques, such as mindfulness and meditation, can take your mind off of the pain and lower the intensity you are feeling from the pain.
Of course, there are also over the counter pain relievers that can help to lessen the pain. It should be noted that these come with side effects. Make sure you carefully read any warning labels and instructions on medications. Admittedly, though, these are only short term solutions to a long term problem.
When to Call the Doctor
If you are dealing with pain, no doubt you want a quick fix that will take the pain away immediately. Unfortunately, the sad fact is that there is no miracle drug that would completely eradicate pain. That being said, there is a process that can lead to pain relief. If you have been dealing with pain for upwards of three months or have long-term pain and the above-mentioned suggestions just don't seem to help, it may be time to call the doctor.
Have you been dealing with pain on a long-term basis? Call Dr. Grimm today to set up an appointment for a consultation to determine the best approach to deal with your pain.