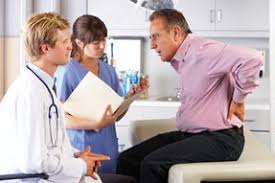 For millions of people across the globe, chronic pain is simply a fact of life. For one reason or another, they wake up every morning to discomfort, aches, and pains. However, many forms of chronic pain are treatable. Below are listed a few examples of chronic pain that many people deal with and some treatment solutions that will help bring relief.
Arthritis
Arthritis is a chronic condition that causes pain, inflammation, and swelling of the joints. The severity of arthritis can vary greatly, with some people only lightly feeling the effects and other people feeling completely debilitated. Due to the location of the pain, people with arthritis typically find it easiest to just not move. arthritis tends to affect smaller joints more intensely, so the hands and fingers times to be painful and swollen. This can prevent people from doing even the simplest of tasks without pain.
Back Pain
Although we have all suffered from back pain at one point or another most likely, those who suffer from chronic back pain have dealt with this specific pain for a period of at least three months. Back pain can be caused by any number of triggers. Repetitive movements, poor body mechanics, or sudden trauma such as a car accident can cause pain that lingers for months. Because of the design of our body, just about every action requires back movement of some sort. People dealing with chronic back pain may find that they are frequently returning to bed, the only place they feel comfortable.
Pain Disorders
There are many disorders, such as fibromyalgia, multiple sclerosis, or chronic pain syndrome that cause pain to the body. Although the exact mechanisms may differ from diagnosis to diagnosis, much of the pain feels the same. People with one of the above-mentioned conditions may experience "flare-ups" in which certain areas of the body become swollen, inflamed, or especially painful. During these times, just engaging in a real regular daily routine can be limited.
Treatment Solutions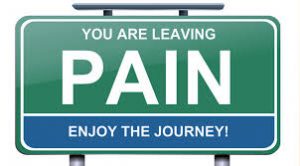 Thankfully, having chronic pain does not have to be a permanent thing. Many people who have suffered from chronic pain have recovered and lead full lives. There are many treatment options available. some treatments are very conservative and do not require much to begin. For example, some people have found benefit through the use of mindfulness or meditation. This can be an effective way to take your mind off of the pain. Focusing on something else, such as the rising and falling of your chest as you breathe, can help you to take your focus off of the pain.
Other treatments include therapy, stretching, and exercise to help support the areas that are painful. For example, people with back pain can strengthen the muscles around the areas that are painful and potentially help to support the body in a more ergonomic way. medications are available that can help relieve pain, reduce swelling, or promote healing of chronic conditions.
Clearly, there are plenty of possible treatment solutions. The problem we face is that we don't know what would be best for our condition. Dr. Grimm is an expert in pain management and will be able to help guide you in your process to find relief.
Are you dealing with regular, chronic pain? Call us today at 646-862-5555 to make an appointment with Dr. Grimm to start your path to recovery and feeling good again!