When dealing with pain, there are a number of different possible treatment approaches. The exact treatment used will vary based on a number of factors. The underlying cause, the severity of the pain, and how intensive of a treatment someone wants are all aspects that have to be considered before determining the medical management method desired. Below are outlined a few different variations in treatment based on the factors mentioned above.
The Cause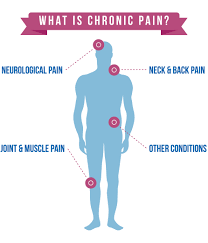 The original cause of pain is something that must be taken into consideration before determining the treatment approach to remediate side pain. For example, if someone initially injured their back through a repetitive motion injury and the pain has not subsided, it's important to look at that repetitive motion and make sure that it's not being done anymore. This is not necessarily as simple as it sounds. As a group, humans tend to find an easy and easily repeatable way to do something that needs to get done over and over again. This is an excellent way to gain efficiency and productivity when repeating tasks. However, when this rote routine causes just a small amount of pain, the effects of the pain are multiplied many times over based on how often the task is done. In other cases, when a traumatic event causes pain, such as a car accident or an injury, that injury itself must be completely healed before pain relief can be expected to begin. Still, other people experience pain due to pain syndromes. Conditions such as fibromyalgia can cause regular and seemingly random pain. Obviously, the treatment approach for dealing with this pain must be different than dealing with other forms of pain.
Severity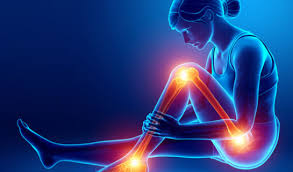 Pain is a fairly subjective object. We all experience pain differently, and pain can be compounded. Therefore, simply rating ones pain on a scale of 1 to 10 is not usually enough the truly identify the type of pain that we are dealing with. Talking about pain can be difficult. Other descriptors essential to finding out the true nature of the pain. Cutting, burning, stabbing, aching, throbbing, tingling, and similar adjectives help us to narrow down what the true sensation that you are experiencing is. Unfortunately, doctors can't read minds. That is why open communication with your doctor is going to be essential in dealing with chronic pain.
Intensity of Treatment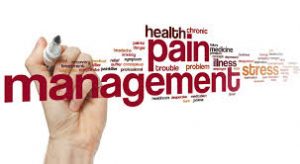 Not all pain management treatments are created equal. Sometimes, simply taking a few breaths can help to lower pain to a manageable degree. Of course, that's not always the case. The intensity of the treatment is largely decided on based on your personal preference as the patient. Less invasive treatments, including ice and heat, stretching, and exercise, will provide a less drastic result. More intensive treatments, like the use of prescribed medications, biofeedback systems, massage, and therapies, will be able to help manage higher levels of pain. In cases where these treatments are not effective enough, more invasive treatment opportunities exist. Surgeries, steroid injections, and other clinical options are usually recommended for those dealing with very intense, long-lasting pain. It is typically recommended that we start with the least invasive and most conservative treatments possible. If something as simple as stretching does not help, we can try something like a biofeedback system. If this biofeedback system doesn't work, then we can look at medication. If medication doesn't help, injections may be the answer.
Are you wondering what medical management method would work best for you? Schedule an appointment to talk with Dr. Grimm about your individual case and how we can help.
Call today: 646-862-5555