Caudal injections are best for curing lower back pain and leg pain, usually caused by sciatica, spinal stenosis, spondylosis, and other back-related issues. The doctor administers this injection into your lower back, into the space between the membrane. This membrane consists of the spinal fluid and the strongest ligament between your vertebrae. If you're suffering from unbearable back or leg pain, your doctor will most likely prescribe you this injection. If you want to learn more about caudal injection and its effectiveness, you must read further.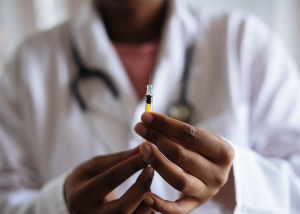 (Source)
What is a Caudal Injection?
A caudal injection is a type of steroid injection that gets administered in the lowest area of your epidural space. This injection helps reduce lower back pain as well as leg pain caused by major back problems like sciatica, bone spurs, herniated discs, stenosis, and other related problems. The pain occurs when the nerve roots, running from your spinal cord to your back and legs, get inflamed, which could be due to a damaged disc or another condition. The only way to reduce this terrible pain is by getting a caudal injection as it helps saturate the inflammation.
The Caudal Injection Process
The process of administering a caudal injection is pretty simple, but it is painful to a certain extent. A pain management specialist injects the caudal shot in the affected area to relieve the patient of the pain and discomfort. It takes around 15 minutes, depending on the expertise of the doctor. For the injection, you will have to lie straight on an x-ray table on your abdomen. Next, the doctor will give you some intravenous medication and numb the skin on your lower back with a local anesthetic.
After this, the doctor will administer a thin needle into your lower back, above your tail bone. Next, the specialist will inject the dye and a mixture of anesthetic or steroids for pain relief. As soon as you get the injection, the medicines will then spread into the caudal and epidural spaces, which will give you some relief from the pain.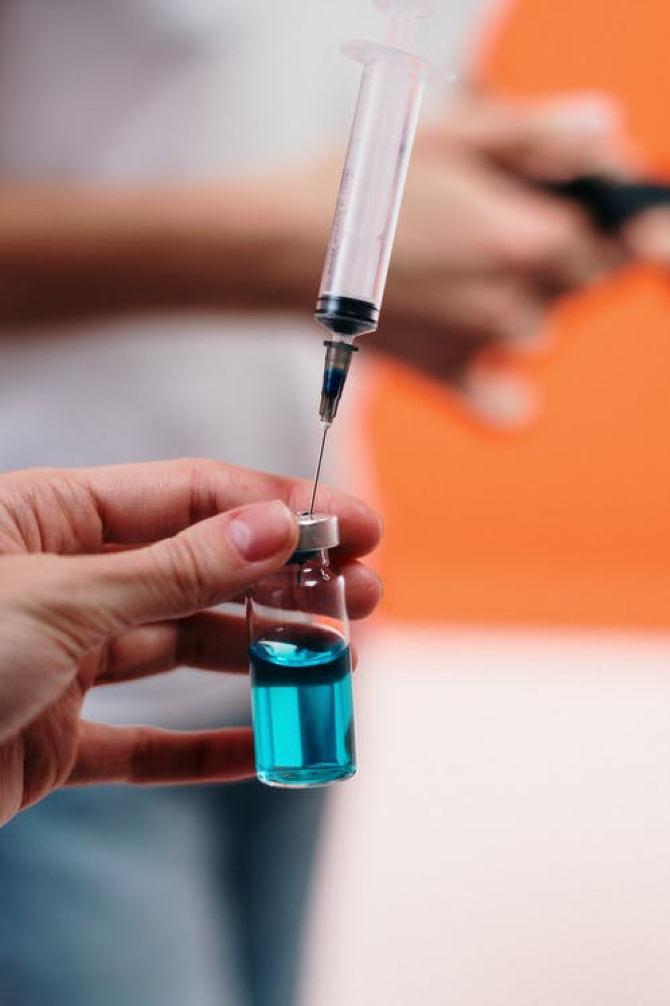 (Source)
Effectiveness of Caudal Injection
Caudal injections are quite effective, especially when it comes to getting rid of severe back pain. Many people wonder how long and effective the injection is. It starts to work within 30 minutes after you get the dose. However, you might start to experience some pain again as the local anesthetic starts to wear off after a few hours.
You will begin to experience longer-term relief in two to three days when the steroid starts working. The time limit differs from person to person. For some people, the relief lasts longer than usual. If the injection helps relieve your pain, you can get the shots periodically to stay away from pain.
Potential benefits of caudal injections:
Instant back or leg pain relief
Fast recovery
Fewer risks involved
Can go home within 30mins after the injections
Potential Risks Involved
There are a few risks involved when you get the caudal injections. These risks are usually explained to you by your doctor before going in for the procedure. However, they do not last long in most cases, and your pain management doctor will help you deal with these side-effects:
Bleeding
Chance of the back area getting infected (rarely)
Numbness
May experience excessive pain
Headaches
Insomnia
Drowsiness
Nerve problems
Stroke
Spinal Cord Injury
How to Prepare For Your Caudal Injection
Whenever you plan on getting a caudal injection, you must prepare yourself mentally and physically and keep all the required information ready. There are a few things you can do to stay fully prepared for your injection.
First, when you visit your doctor, he/she will take your medical history. So keep a list of all the medications you are taking and X-ray reports of your CT scan, MRI, and any other tests you have undergone for the diagnosis and treatment of your pain.
It is best to avoid taking any medications before the process, especially if the injection is for diagnosis. This way, you can tell if the injection has worked or not. You may have to fast a few hours before your injection, but you must confirm this with your doctor.
When going for your injection, make sure to wear the comfiest clothes in your closet. Don't wear anything tight that would stick to your body, especially the area where you're getting the injection on.
If you feel sick or are suffering from mild flu or fever the day before your procedure, you must inform your doctor as they will guide you as to whether you should get the injection the same day or after you feel better.
Conclusion
If you're struggling with severe back pain and feel like you may need a caudal injection to relieve the symptoms,  consult Dr. Matthew Grimm. He is one of the best pain management doctors in NYC and knows how to treat all types of pain. It is best not to delay the treatment as it may lead to other issues.
Visit our website or call us at 646-862-5555 to book an in person or telemedicine appointment today!