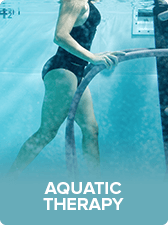 For some people, aquatic therapy is the best type of pain management solution. If the thought of jumping into a pool and going for a swim sounds like fun, and not hard work to relieve pain, think again. It can be both! This type of treatment provides you with numerous advantages and it provides an opportunity for you to see significant improvement to the way you feel without actually creating additional stress on your joints. For many people, this is the best type of pain management for their underlying condition.
What Are the Benefits of Aquatic Therapy?
The use of aquatic therapy is very common by pain management doctors because of how effective it can be. This process works to encourage natural healing of the musculoskeletal system. It can work for most people. It is effective for those who are of any age, who have any type of ability, and who have most types of diagnoses. There are many potential benefits to it. This type of therapy is often customized to meet the individual needs of the patient. Some of the areas of treatment that may help individuals include those suffering with:
Muscle strength needs
Improvement or sustaining the gait
Improving endurance of muscle use
Body mechanic improvement
Coordination improvement
Functional improvement
Balance
Agility
Flexibility improvement
Posture
These types of conditions can be worsened by traditional workouts. For example, the process of working on a treadmill to improve gait can strain muscles with each step. This is due to the amount of force and motion. However, in the water, this does not happen. There is much less stress on the joints and muscles during a workout session. Most people also feel more relaxed and comfortable during therapy sessions when they are done in the water.
Why does this happen? The aquatic environment helps to encourage the injured muscle to improve in a safe environment. The muscle uses muscle memory without any impact or weight bearing to make the motions necessary. This also allows for the individual to use the water itself to help reduce their weight and its impact on the body.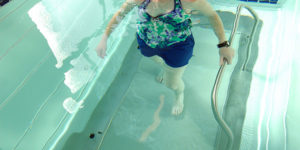 For those who are struggling with pain, the use of aquatic therapy is generally a very good option. It is not the only option for pain management though. It is up to the individual and their doctor to seek out care that fits their needs.
Contact our New York pain doctor today at 646-862-5555 to discuss your needs and to find out what treatment options may be exactly what you need.